After looking (and relooking and relooking) at our wedding photos, I was inspired to make January's Variations on a Theme about photography. The following is a collection of books that feature famous photos and photographers.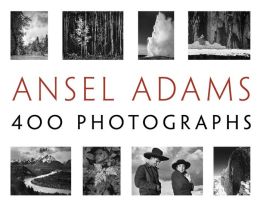 Ansel Adams: 400 Photographs
Ansel Adams
In a career that spanned six decades, Ansel Adams produced a remarkable body of work that is at once an artistic tour de force and a powerful tribute to his beloved American wilderness. Adams was given his first camera, a Kodak Box Brownie, in 1916, and made his first photographs during a family vacation in Yosemite National Park. Thus began a career and a lifetime devoted to making indelible images of America's wild places, its national parks, and its great mountain ranges. This book is the largest compilation of Adams' photographic oeuvre ever published. Organized chronologically, it presents the full range of his finest work, from early efforts in the 1920s, to his projects in the national parks in the 1940s, up through his last important photographs of the 1960s. Included are Adams' most popular images – many of them icons of twentieth-century art – as well as a number of masterly but little-known photographs.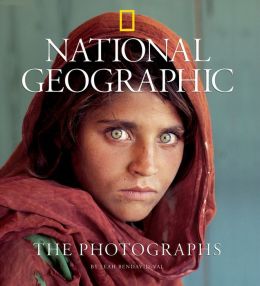 Leah Bendavid-Val
This stunning volume was the gift book of the year when it first published, and the images that grace its pages remain iconic. From the famous Afghan girl whose haunting green eyes stare out from the book's cover, and her poignant story that captured the world's interest, to award-winning photography culled from the Society's vast archives, The Photographs offers readers an inside look at National Geographic and a sharp-eyed view of the world. The book showcases the skill and imagination of such notable Geographic photographers as David Doubilet, William Albert Allard, Sam Abell, Jim Stanfield, Jodi Cobb, Jim Brandenburg, David Alan Harvey, and many more. They share their techniques, as well as personal and colorful anecdotes about individual images and their adventures in the field—sometimes humorous, sometimes terrifying, always vividly compelling. Author Leah Bendavid-Val writes about the photographers' achievements from technical, journalistic, and artistic perspectives.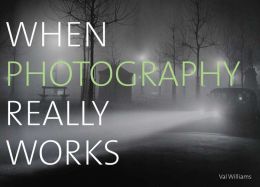 Val Williams
Every day and all over the world, millions of people take countless photographs. Yet only a few of those images stand out from the rest, demand the world's attention, and survive the test of time. This unusual new book showcases 100 outstanding photographers and points out the unique qualities that make their pictures great.Guided by the expert eye of author Val Williams, When Photography Really Works covers a time span of more than 100 years, showing readers how to recognize the defining qualities of important photographic art in genres that include portraits, landscapes, nudes, photojournalism, abstract imagery, and more.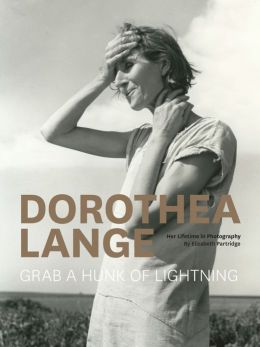 Dorothea Lange: Grab a Hunk of Lightning
Elizabeth Partridge
This beautiful volume celebrates one of the twentieth century's most important photographers, Dorothea Lange. Led off by an authoritative biographical essay by Elizabeth Partridge (Lange's goddaughter), the book goes on to showcase Lange's work in over a hundred glorious plates. Dorothea Lange is the only career-spanning monograph of this major photographer's oeuvre in print, and features images ranging from her iconic Depression-era photograph "Migrant Mother" to lesser-known images from her global travels later in life. Presented as the companion book to a PBS American Masters episode that will air in 2014, this deluxe hardcover offers an intimate and unparalleled view into the life and work of one of our most cherished documentary photographers.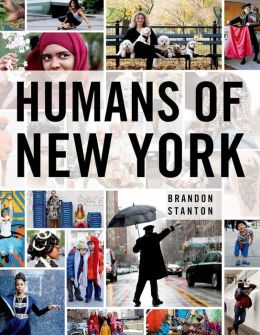 Brandon Stanton
Based on the blog with more than four million loyal fans, a beautiful, heartfelt, funny, and inspiring collection of photographs and stories capturing the spirit of a city. Now an instant #1 New York Times bestseller, Humans of New York began in the summer of 2010, when photographer Brandon Stanton set out to create a photographic census of New York City. Armed with his camera, he began crisscrossing the city, covering thousands of miles on foot, all in an attempt to capture New Yorkers and their stories. The result of these efforts was a vibrant blog he called "Humans of New York," in which his photos were featured alongside quotes and anecdotes. The blog has steadily grown, now boasting millions of devoted followers. Humans of New York is the book inspired by the blog. With four hundred color photos, including exclusive portraits and all-new stories, Humans of New York is a stunning collection of images that showcases the outsized personalities of New York. Surprising and moving, printed in a beautiful full-color, hardbound edition, Humans of New York is a celebration of individuality and a tribute to the spirit of the city.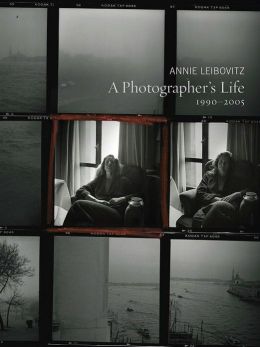 A Photographer's Life: 1990-2005
Annie Leibovitz
"I don't have two lives," Annie Leibovitz writes in the Introduction to this collection of her work from 1990 to 2005. "This is one life, and the personal pictures and the assignment work are all part of it." Portraits of well-known figures - Johnny Cash, Nicole Kidman, Mikhail Baryshnikov, Keith Richards, Michael Jordan, Joan Didion, R2-D2, Patti Smith, Nelson Mandela, Jack Nicholson, and William Burroughs - appear alongside pictures of Leibovitz's family and friends, reportage from the siege of Sarajevo in the early Nineties, and landscapes. The pictures form a narrative of a life rich in contrasts and continuities. The photographer has a long relationship that ends with illness and death. She chronicles the celebrations and heartbreaks of her large and robust family. She has children of her own. All the while, she is working, and the public work resonates with the themes of the life.
Other Photography Books
6 Billion Others: Portraits of Humanity from Around the World
- Yann Arthus-Bertrand
Annie Leibovitz at Work
- Annie Leibovitz
Dorothea Lange
- Mark Durden
Find Momo: A Photography Book
- Andrew Knapp
Life: The Classic Collection
- Life Magazine Editors
On Photography
- Susan Sontag
Photography: A Definitive Visual History
- Tom Ang
Photography: The 50 Most Influential Photographers of All Time
- Chris Dickie
Photos that Changed the World
- Peter Stepan
Work: The World in Photographs
- Ferdinand Protzman