It's the eve of Halloween. Hallow-eve? Just go with it. So here are a list of spooky reads to give you goosebumps and shivers.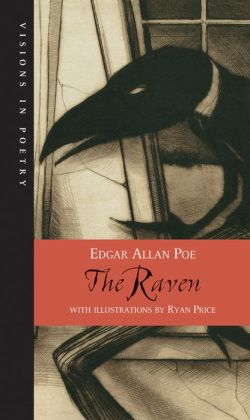 The Raven
Edgar Allen Poe
Originally published in 1845, the poem is narrated by a melancholy scholar brooding over Lenore, a woman he loved who is now lost to him. One bleak December at midnight, a raven with fiery eyes visits the scholar and perches above his chamber door. Struggling to understand the meaning of the word his winged visitant repeats -- "Nevermore!" -- the narrator descends by stages into madness. Illustrator Ryan Price's exquisitely grim illustrations suggest a background story shaped by the narrator's guilt, embodied in the terrifying figure of the raven. Price's drypoint technique, with its rich blacks and feathery lines, perfectly captures the nightmarish atmosphere of this
unforgettable poem.
Psycho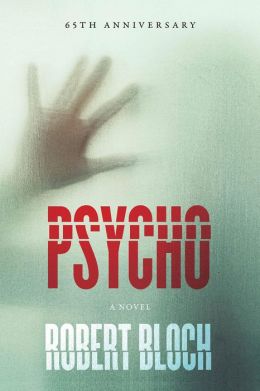 Robert Bloch
Robert Bloch's Psycho captivated a nation when it appeared in 1959. The story was all too real-indeed this classic was inspired by the real-life story of Ed Gein, a psychotic murderer who led a dual life. Alfred Hitchcock too was captivated, and turned the book into one of the most-loved classic films of all time the year after it was released. Norman Bates loves his Mother. She has been dead for the past twenty years, or so people think. Norman knows better though. He has lived with Mother ever since leaving the hospital in the old house up on the hill above the Bates motel. One night Norman spies on a beautiful woman that checks into the hotel as she undresses. Norman can't help but spy on her. Mother is there though. She is there to protect Norman from his filthy thoughts. She is there to protect him with her butcher knife.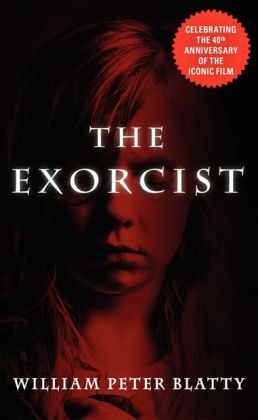 William Peter Blatty
Originally published in 1971, The Exorcist, one of the most controversial novels ever written, went on to become a literary phenomenon: It spent fifty-seven weeks on the New York Times bestseller list, seventeen consecutively at number one. Inspired by a true story of a child's demonic possession in the 1940s, William Peter Blatty created an iconic novel that focuses on Regan, the eleven-year-old daughter of a movie actress residing in Washington, D.C. A small group of overwhelmed yet determined individuals must rescue Regan from her unspeakable fate, and the drama that ensues is gripping and unfailingly terrifying. Two years after its publication, The Exorcist was, of course, turned into a wildly popular motion picture, garnering ten Academy Award nominations. On opening day of the film, lines of the novel's fans stretched around city blocks. In Chicago, frustrated moviegoers used a battering ram to gain entry through the double side doors of a theater. In Kansas City, police used tear gas to disperse an impatient crowd who tried to force their way into a cinema. The three major television networks carried footage of these events; CBS's Walter Cronkite devoted almost ten minutes to the story. The Exorcist was, and is, more than just a novel and a film: it is a true landmark.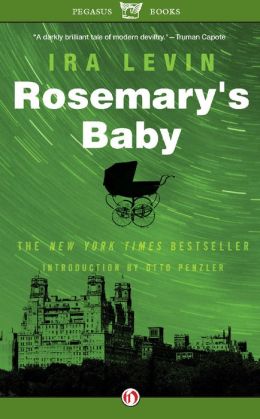 Rosemary's Baby
Ira Levin
In 1967, when Rosemary's Baby was first published, Ira Levin's masterpiece gave horror an innocent new face. It startled critics, stunned readers with its unique and deceptively calm voice, and caused a worldwide sensation. It found fear where we never thought to look before, and dared to bring it into the sunlight. To this day, Rosemary's Baby is as disquieting as shattering glass in an empty basement, and as unsettling as the cry of a newborn coming from behind a newly plastered wall.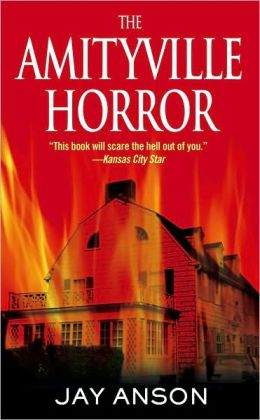 Jay Anson
The shocking true story of an American dream that turned into a nightmare beyond imagining... In December 1975, the Lutz family moved into their new home on suburban Long Island. George and Kathleen Lutz knew that one year earlier, Ronald DeFeo had murdered his parents, brothers, and sisters in the house, but the property - complete with boathouse and swimming pool - and the price had been too good to pass up. Twenty-eight days later, the entire Lutz family fled in terror...
Washington Irving
The first great American man of letters, Washington Irving became an international celebrity almost overnight upon publication of The Sketch Book in 1820, which included the short stories "The Legend of Sleepy Hollow" and "Rip Van Winkle." These two tales remain his crowning achievement, but in addition to being a writer of short stories, Irving was also an acclaimed essayist, travel writer, biographer, and historian. This volume showcases Irving's best work across a variety of genres, including whimsical newspaper articles about New York society, the theater, and contemporary fashions; charming travel pieces that evocatively weave together history and legend; humorous stories and satirical essays from The Sketch-Book and its sequel Bracebridge Hall, and excerpts from A History of New York, considered the first great American book of comic literature. The author's success enabled him to earn a living by writing alone, unheard of for an American at that time. Irving's energetic, often tongue-in-cheek prose style, together with his ability to blend roguish satire, pathos, and picturesque description, had a profound influence upon the popular culture of his day. His writings have become a cornerstone in the foundation of the American literary tradition.
Other Hallow-eve Reads
I Am Legend
-
Richard Matheson
Pandemic
- Scott Siegler
The Picture of Dorian Gray
- Oscar Wilde
The Pit and the Pendulum
- Edgar Allen Poe
The Reapers are the Angels
- Alden Bell
Rooms
- Lauren Oliver
The Shining
- Stephen King
The Turn of the Screw
- Henry James
The Vanishing
- Wendy Webb