I didn't quite know what to post for today, so I went to Etsy and started to type in "Striped Tights." Well, one of the suggested terms that came up as I typed was "Steampunk." I changed course, typed in "Steampunk Tights" and came across some awesome results.
These hot air balloon leggings were my favorite.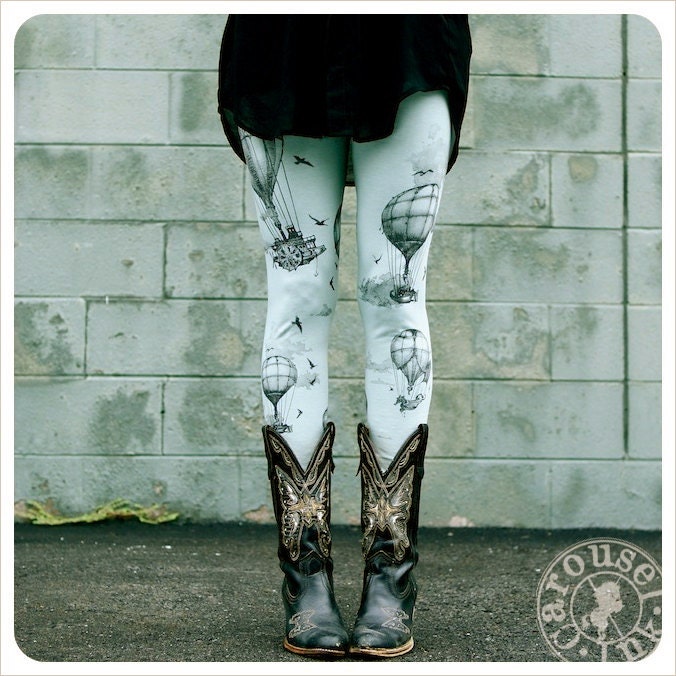 I think I might buy them... If you want to beat my to it, you can
find these tights here
.
Send your
BOOLEAN
pictures and links to BOOLEANgroup@gmail.com