I started to read
Bella Tuscany
this week. Now I want to go to Italy... and eat food. The first few chapters of this book made me miss travel so much that I've decided to dedicate this month's Variations on a Theme to travel memoirs and the like.
Oh the places you'll go...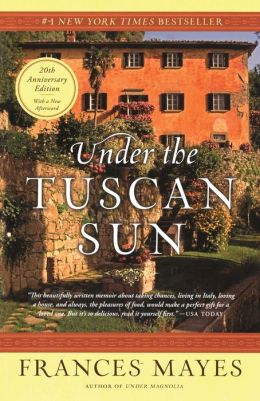 Under the Tuscan Sun
Frances Mayes
Frances Mayes—widely published poet, gourmet cook, and travel writer—opens the door to a wondrous new world when she buys and restores an abandoned villa in the spectacular Tuscan countryside. In evocative language, she brings the reader along as she discovers the beauty and simplicity of life in Italy. Mayes also creates dozens of delicious seasonal recipes from her traditional kitchen and simple garden, all of which she includes in the book. Doing for Tuscany what M.F.K. Fisher and Peter Mayle did for Provence, Mayes writes about the tastes and pleasures of a foreign country with gusto and passion.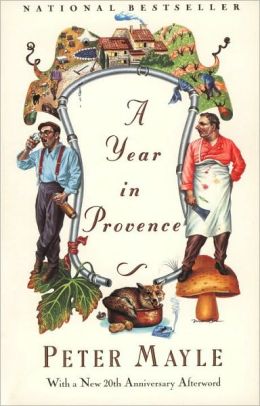 A Year in Provence
Peter Mayle
Here is the month-by-month account of the charms and frustrations that Peter Mayle and his wife — and their two large dogs — experience their first year in the remote country of the Luberon restoring a two-centuries-old stone farmhouse that they bought on sight. From coping in January with the first mistral, which comes howling down from the Rhone Valley and wreaks havoc with the pipes, to dealing as the months go by with the disarming promises and procrastination of the local masons and plumbers, Peter Mayle delights us with his strategies for survival. He relishes the growing camaraderie with his country neighbors — despite the rich, soupy, often impenetrable patois that threatens to separate them. He makes friends with boar hunters and truffle hunters, a man who eats foxes, and another who bites dentists; he discovers the secrets of handicapping racing goats and of disarming vipers. And he comes to dread the onslaught of tourists who disrupt his
tranquility
.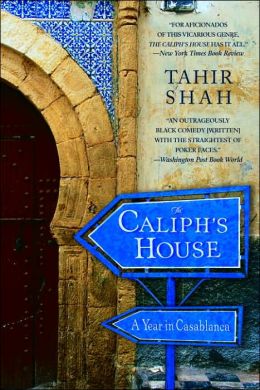 The Caliph's House: A Year in Casablanca
Tahir Shah
Inspired by the Moroccan vacations of his childhood, Tahir Shah dreamed of making a home in that astonishing country. At age thirty-six he got his chance. Investing what money he and his wife, Rachana, had, Tahir packed up his growing family and bought Dar Khalifa, a crumbling ruin of a mansion by the sea in Casablanca that once belonged to the city's caliph, or spiritual leader. With its lush grounds, cool, secluded courtyards, and relaxed pace, life at Dar Khalifa seems sure to fulfill Tahir's fantasy–until he discovers that in many ways he is farther from home than he imagined. For in Morocco an empty house is thought to attract jinns, invisible spirits unique to the Islamic world. The ardent belief in their presence greatly hampers sleep and renovation plans, but that is just the beginning. From elaborate exorcism rituals involving sacrificial goats to dealing with gangster neighbors intent on stealing their property, the Shahs must cope with a new culture and all that comes with it.
J. Maarten Troost
After two grueling years on the island of Tarawa, battling feral dogs, machete-wielding neighbors, and a lack of beer on a daily basis, Maarten Troost was in no hurry to return to the South Pacific. But as time went on, he realized he felt remarkably out of place among the trappings of twenty-first-century America. When he found himself holding down a job—one that might possibly lead to a career—he knew it was time for him and his wife, Sylvia, to repack their bags and set off for parts unknown. Getting Stoned with Savages tells the hilarious story of Troost's time on Vanuatu—a rugged cluster of islands where the natives gorge themselves on kava and are still known to "eat the man." Falling into one amusing misadventure after another, Troost struggles against typhoons, earthquakes, and giant centipedes and soon finds himself swept up in the laid-back, clothing-optional lifestyle of the islanders. When Sylvia gets pregnant, they decamp for slightly-more-civilized Fiji, a fallen paradise where the local chiefs can be found watching rugby in the house next door. And as they contend with new parenthood in a country rife with prostitutes and government coups, their son begins to take quite naturally to island living—in complete contrast to his dad.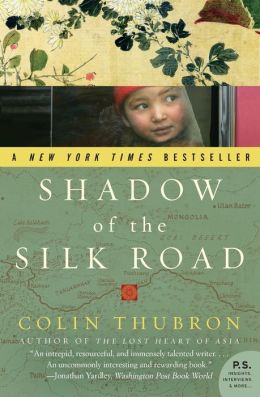 Colin Thubron
To travel the Silk Road, the greatest land route on earth, is to trace the passage not only of trade and armies but also of ideas, religions, and inventions. Making his way by local bus, truck, car, donkey cart, and camel, Colin Thubron covered some seven thousand miles in eight months—out of the heart of China into the mountains of Central Asia, across northern Afghanistan and the plains of Iran into Kurdish Turkey—and explored an ancient world in modern ferment.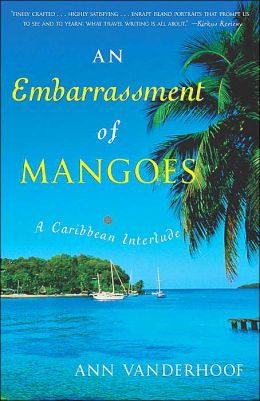 Ann Vanderhoof
Who hasn't fantasized about chucking the job, saying goodbye to the rat race, and escaping to some exotic destination in search of sun, sand, and a different way of life? Canadians Ann Vanderhoof and her husband, Steve did just that. In the mid 1990s, they were driven, forty-something professionals who were desperate for a break from their deadline-dominated, career-defined lives. So they quit their jobs, rented out their house, moved onto a 42-foot sailboat called Receta ("recipe," in Spanish), and set sail for the Caribbean on a two-year voyage of culinary and cultural discovery. In lavish detail that will have you packing your swimsuit and dashing for the airport, Vanderhoof describes the sun-drenched landscapes, enchanting characters and mouthwatering tastes that season their new lifestyle. Come along for the ride and be seduced by Caribbean rhythms as she and Steve sip rum with their island neighbors, hike lush rain forests, pull their supper out of the sea, and adapt to life on "island time."
Other Travel Books
In a Sunburned Country
- Bill Bryson
In Patagonia
- Bruce Chatwin
House in Fez: Building a Life in the Ancient Heart of Morocco
- Suzanne Clarke
On Mexican Time
- Tony Cohan
Oracle Bones: A Journey Through Time in China
- Peter Hessler
The Magic of Provence: Pleasures of Southern France
- Yvone Lenard
On Rue Tatin: Living and Cooking in a French Town
- Susan Herrmann Loomis
Facing The Congo: A Modern-Day Journey into the Heart of Darkness
- Jeffrey Tayler
The Great Railway Bazaar
- Paul Theroux
Lost on Planet China: One Man's Attempt to Understand the World's Most Mystifying Nation
- J. Maarten Troost