Happy Halloween! Tis the day where we don costumes and masks to prance around as someone (or something) else. There's something fun about pretending to be someone else. I wish there were more masquerade balls to be had. The fun, the intrigue, the fashion, it all makes for a great book plot.
This month's Variation on a Theme is all about mistaken (or changed) identity.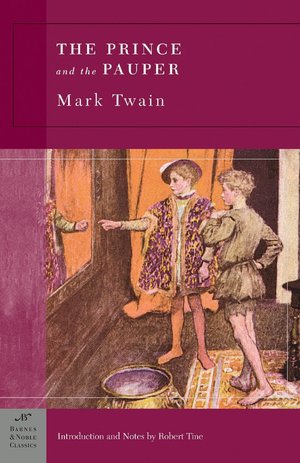 The Prince and the Pauper
Mark Twain
A timeless tale of switched identities, Twain's story revolves around the miserably poor Tom Canty "of Offal Court," who is lucky enough to trade his rags for the gilded robes of England's prince, Edward Tudor. As each boy is mistaken for the other, Tom enters a realm of privilege and pleasure beyond his most delirious dreams, while Edward plunges into a cruel, dangerous world of beggars and thieves, cutthroats and killers. Befriended by the heroic Miles Hendon, Edward struggles to survive on the squalid streets of London, in the process learning about the underside of life in "Merry England."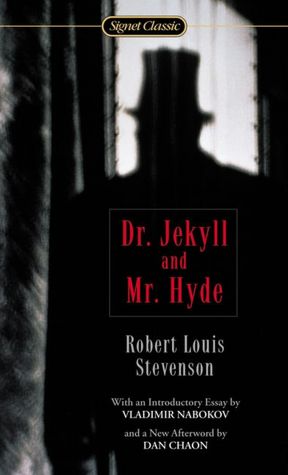 The Strange Case of Dr. Jekyll and Mr. Hyde
Robert Louis Stevenson
The Strange Case of Dr Jekyll and Mr Hyde is a novella by the Scottish author Robert Louis Stevenson, first published in 1886. London lawyer Utterson is driven to investigate Edward Hyde, the unlikely protégé of his friend Dr Henry Jekyll, suspecting the relationship to be founded on blackmail. The truth is worse than he could have imagined. Jekyll's 'full statement of the case', the final chapter of the book, explores the idea of dual personality that led him to his experiments, and his inexorable and finally fatal descent into evil.
A Tale of Two Cities
Charles Dickens
After eighteen years as a political prisoner in the Bastille, the ageing Doctor Manette is finally released and reunited with his daughter in England. There the lives of the two very different men, Charles Darnay, an exiled French aristocrat, and Sydney Carton, a disreputable but brilliant English lawyer, become enmeshed through their love for Lucie Manette. From the tranquil roads of London, they are drawn against their will to the vengeful, bloodstained streets of Paris at the height of the Reign of Terror, and they soon fall under the lethal shadow of the guillotine.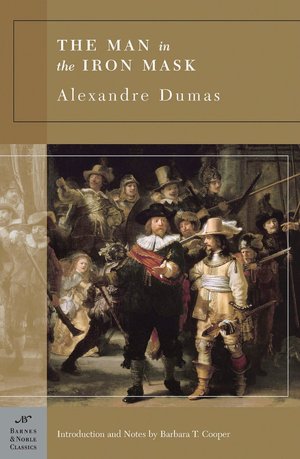 The Man in the Iron Mask
Alexander Dumas
France in the 1660s is a boiling cauldron of plots and counter-plots as King Louis XIV struggles to extend his power and transform himself into the "Sun King." Locked within the dreaded Bastille prison may be his enemies' ultimate weapon: an anonymous prisoner forced to wear an iron mask so that none may see his face—and learn his astonishing secret. But soon the famed d'Artagnan and the Three Musketeers are swept into the action—but not on the same side! Will they actually be forced to fight each other?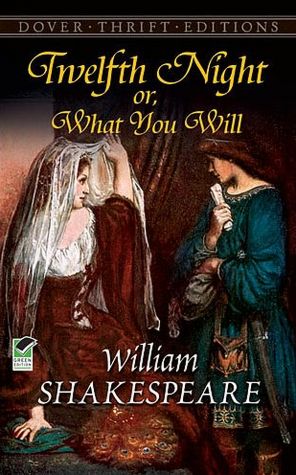 Twelfth Night
William Shakespeare
Delightfully comic tale of mistaken identities revolves around the physical likeness between Sebastian and his twin sister Viola, each of whom, when separated after a shipwreck, believes the other to be dead. Filled with superb comedy, this entertaining masterpiece remains one of Shakespeare's most popular and performed comedies.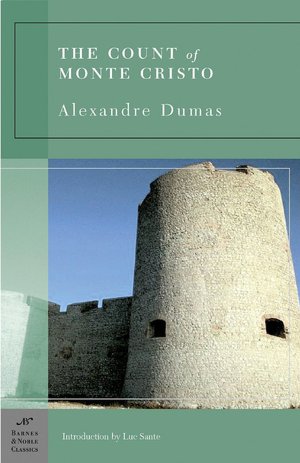 The Count of Monte Cristo
Alexander Dumas
Dashing young Edmond Dantès has everything. He is engaged to a beautiful woman, is about to become the captain of a ship, and is well liked by almost everyone. But his perfect life is shattered when he is framed by a jealous rival and thrown into a dark prison cell for 14 years. The greatest tale of betrayal, adventure, and revenge ever written, The Count of Monte Cristo continues to dazzle readers with its thrilling and memorable scenes, including Dantès's miraculous escape from prison, his amazing discovery of a vast hidden treasure, and his transformation into the mysterious and wealthy Count of Monte Cristo—a man whose astonishing thirst for vengeance is as cruel as it is just.
Other Identity Change Books
The Dark Half
- Stephen King
Fight Club
- Chick Palahniuk
The Importance of Being Earnest
- Oscar Wilde
Mr. X
- Peter Straub
The Scarlet Pimpernel
- Emmuska Orczy
Steppenwolf
- Herman Hesse
The Third Twin
- Ken Follett
Zorro
- Isabel Allende